Local arborists, DEDICATED TO PROVIDING EXCEPTIONAL SERVICES IN WELLINGBOROUGH
TREE SURGERY IN WELLINGBOROUGH, NORTHAMPTONSHIRE
Dependable Tree Surgeons Wellingborough
If you require a professional arborist with decades of combined skills and expertise to handle your tree care needs, then we can help. From removing multiple large trees to crown reduction, we'll swiftly address your needs.
Contact us to obtain your FREE quotation, and see how we can help you.
Welcome to Wellingborough Tree Surgeons
Your local, trusted arborist. Here to take care of all your tree care needs. We offer a vast array of services including the following:
Tree Surgery
We can help with all your tree surgery needs. From a large oak tree that needs removal to a small hedge.
Tree Cutting | Pruning | Trimming
When your trees need to be trimmed, pruned or even removed, we can help. All tree types taken care of.
Tree Felling
The process of cutting down either a single or multiple trees and disposing of all waste, branches & logs.
Crown Reduction
Crown Reduction removes weight from branches and allows the tree to be less 'top-heavy' & more healthy.
Stump Removal
After tree removal, the stump can also be cut below ground level to remove all traces and leave you with a clear area.
Hedge Cutting
Enhance your property with our professional hedge cutting. From a one-off trim to regular maintenance, we can help.
Emergency Tree Removal
From a loose hanging branch to a tree blocking a road or any emergency situation, we will be able to help. Contact us anytime.
Tree Reshaping
Transform the look of your trees with our professional tree pruning service, leaving them looking stunning and healthy.
Sectional Dismantling
Tree removal carried out in smaller sections to ensure no damage occurs to the surrounding area.
Dead Wood Removal
Removing dead sections and branches from a tree promotes healthy growth and can prevent disease from spreading.
Domestic Tree Surgery
We cater for all aspects of residential tree surgery. All works undertaken to the highest standard.
Commercial Tree Surgery
From builders to schools, we have many commercial clients. Call us if you also require commercial tree services.
We will ensure all your Tree Surgery requirements are swiftly dealt with. Contact us now on 01933 823 193
About us
At Wellingborough Tree Surgeons, we are dedicated to ensuring that the services we offer exceed our client's expectations. With decades of combined experience, you can be confident that you are in safe hands, and no matter whether your tree care needs are large or small, we will ensure we deliver the same high standard of workmanship on all projects we undertake. For the best tree surgery in Wellingborough and the surrounding areas of Northamptonshire, please don't hesitate to contact us anytime and schedule your FREE site survey. You can find out more about us here.
We also work closely with other local tree surgeons. One of our valued partners is Crown Reduction Ipswich this allows us to expand our service, and provide assistance to a wider of areas.
Here are some photos of our skilled tree surgeons hard at work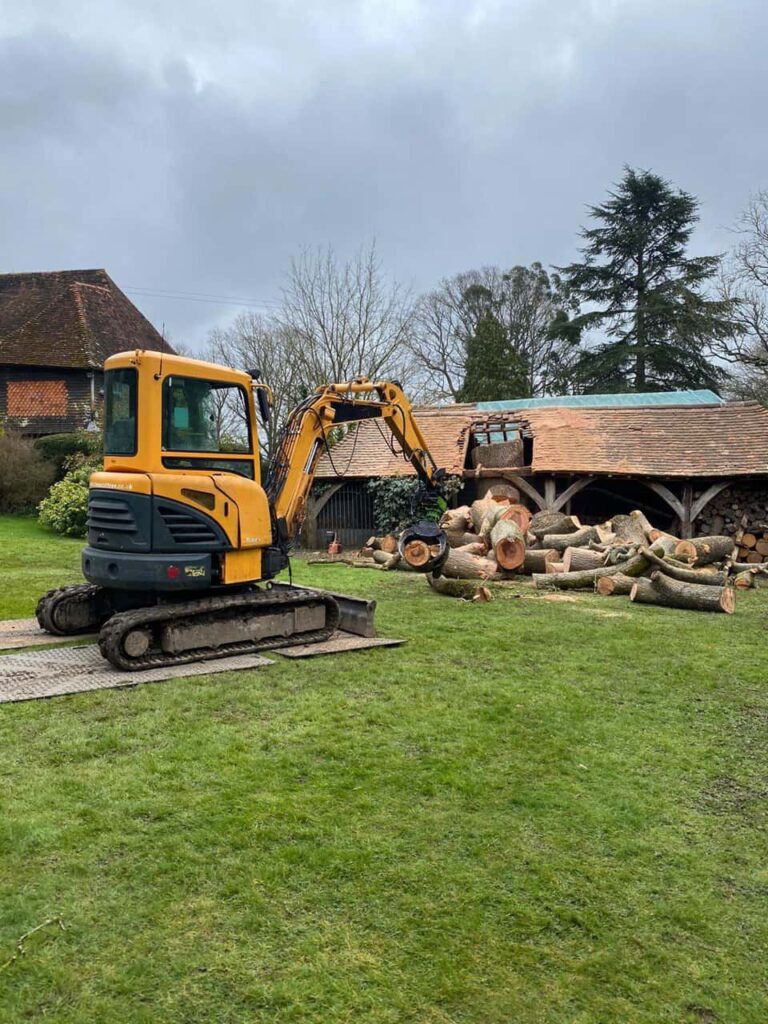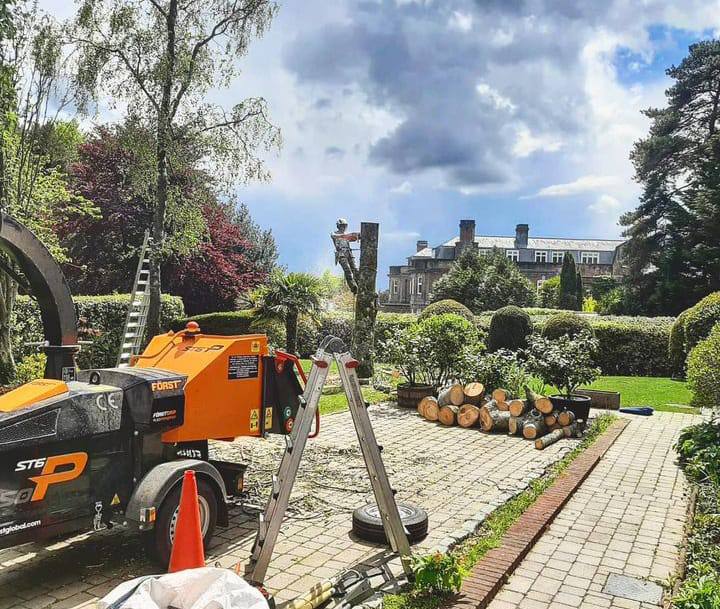 Other areas in the surroundings of WELLINGBOROUGH, NORTHAMPTONSHIRE where we can offer our tree surgery services in:
Tree surgery encompasses a broad range of services to ensure the vitality and safety of trees, shrubs, and other plant life. Equipped with essential tools, climbing gear, and aerial support, we undertake precise operations while prioritising the well-being of your trees. Our services include selective crown reductions, corrective pruning, and the removal of deadwood, all of which enhance tree protection against diseases, pests, and potentially hazardous conditions.
Beyond enhancing tree growth, proper tree maintenance reduces the risk of property damage caused by falling branches or uprooted trees during severe weather or flooding. Thus, professional tree surgery services extend beyond aesthetic purposes; they safeguard trees against preventable harm.
The Advantages of Tree Surgery
Tree surgery offers numerous benefits, from enhancing safety by reducing overhanging branches that could damage property to increasing the value of your home through improved garden or landscape aesthetics.
Tree surgery is a complex and vital undertaking, and we possess extensive experience in this field. It demands a deep understanding of tree biology, its life cycles, indicators of health issues, and proper care techniques. The process typically commences with an assessment phase to gauge the tree's current condition. Subsequently, we employ suitable pruning and trimming methods and remove any diseased or damaged branches as needed. After a thorough evaluation, we may also recommend additional care, such as disease treatment or fertilisation. Our approach aims to prolong the trees' lifespan while minimising environmental disruption safely and responsibly.